ATS Magnetic Differential Drain Bolts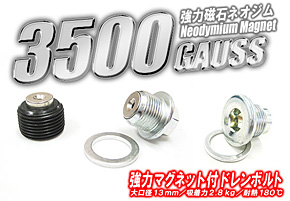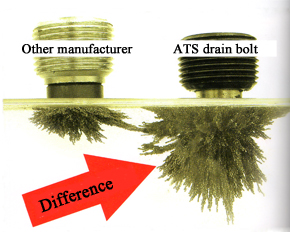 Protect your differential / engine / transmission from iron particles - ATS Neodymium Magnetic Drain Bolt !!
Operational Thermal Resistance up to 356 F
- ATS difference
Realizing that the differential oil temperature frequently goes up above 300 degrees Fahrenheit in a sports driving,
ATS has significantly raised the thermal resistance level of its differential drain bolts to 356 degrees Fahrenheit.
The bolt utilizes a very strong 3,500 gauss, neodymium magnet for greater strength and durability. With an adhesion strength of up to 2.8kg, this product removes a greater amount of iron particles inside differential oil thus extending the life of your limited slip differential and differential final gear. The standard magnetic drain bolts tend to lose the magnetic force rapidly in a very high temperature environment. ATS magnetic drain bolts last very long even for a tuned / race car which is primarily driven on a race track.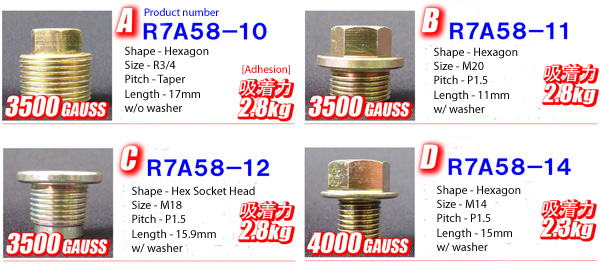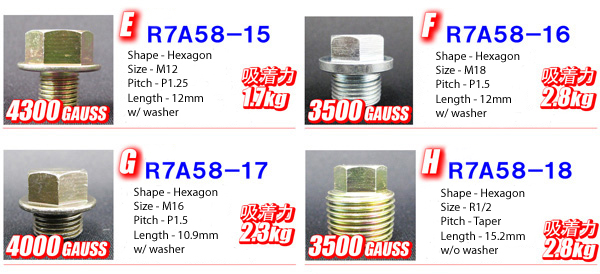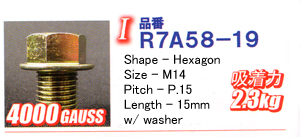 Price:
$25.00
(plus shipping from Torrance CA) for all the model numbers

please click for the application list